ABOUT
Meet Our Team
Denisa
Denisa is President of Swag Brands. Denisa is the leader of this forward thinking women owned company.
Marc
Marc is VP of Swag Brands. Marc is leading the way as sales leader.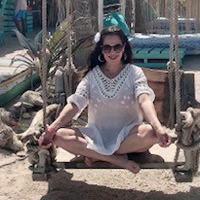 Michelle
Michelle is Director of Social Media. Michelle is always thinking of ways to build the brand.
We are Swag Brands and we strive to be the best promotional marketing agency in the country.
There are a lot of companies to choose from, but very few can say that they offer a better product or service that is second to none. We have a staff that is on top of changing product lines and prepared to help you meet your goals.
We have over 30 year's experience and our clients know that they can put their trust in us to deliver on time and on budget.
Marketing, advertising and printing is the heart of our company. We have created a fast, friendly, one-stop shop for promotional and print products - with the brand-centric approach of an agency, the customer service that is reflected in our relationships with our clients, and the cutting-edge systems of a top-notch e-commerce site.
Whether you're a marketing professional responsible for your companies' events - or in charge of getting it right for your family event - we have you covered.
We are Swag Brands and we'd love help promote your business with Promotions That Work.
We Know Promotional Products
Promotional products are our jam! We understand the power of marketing with promotional products. That's why we stay up to date on all the latest trends, so you can promote your business confidentially. Whether you're planning a golf tournament or passing out swag at a trade show, we are here to help you find the perfect products for every occasion!
---
Satisfaction Guaranteed
You are our #1 priority! It doesn't matter if you're ordering a couple of items or thousands, we'll make sure the entire process is smooth and an exceptional experience for you. If for some reason you don't love your order, we'll do everything possible to make it right – our guarantee!
---
Strong Client Relationships
We understand the secret sauce of success is forming strong relationships with our clients. That's why we'll go above and beyond to make sure your needs and expectations are met. We strive for open communication and building trust with everyone we work with.